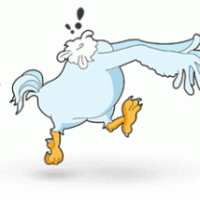 There is an odd phenomenon that school teachers have always observed.  Come spring time, students start getting antsy and can't sit still or pay attention.
Spring fever came a bit early for us this year.  Come February, the children started balking at the routine we had set up.  It's easy to see why they're not too big into schooling.  The brain gets tired of the same old routine and needs new stimulation to learn effectively and efficiently.  On top of that, we were contemplating a move.
Heck, even I started hibernating while dealing with personal life.  I didn't want to write or think about what we are doing day to day.
It's really hard to school during this time.  Some people just let it go.  I'm still working on that.  There is always what I know logically, letting kids do what they unconsciously know they need to do right now, which is to play, versus what I feel emotionally, i.e. "Ack! we're not learning anything or doing anything productive!  Kids have it way too good now adays!  In the imaginary old days they'd be working all day!"